Endlessdeep
Where do we go from here?
13 September 2014 @ 12:49 pm
Mindcrack Charity Stream on Twitch today
18 June 2014 @ 08:18 pm
Map completion
Real quick link to another completed CTM map.
clicky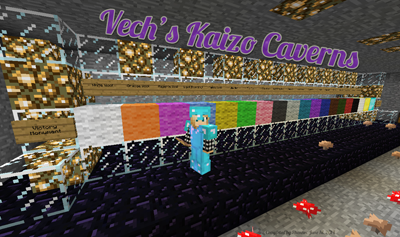 Icons! I need to make icons. :)
12 June 2014 @ 07:59 pm
I'm posting again!
I'd forgotten how long it took me to get these posts ready. Phew. I looked at my graphics journal because I haven't looked at it in a while and it's been two years since I've posted any graphics. Graphics take time and as you all know other things have been occupying my time lately. Also, I noticed that this journal (endlessdeep) just had a ten year LiveJournal anniversary in April. So yeah, ten years. Seems longer. lol.
Anyway, I have pictures. Some are recent others were taken earlier this year or last. Under the cut because they are kind of big.
Three Kitties and a Dog
(
Cute overload!
Collapse
)
Jim Butcher signing
I went to the Jim Butcher signing that I mentioned in my previous post. The place was packed. He was talking when I got there, standing room only, but I got to hear most of the answers to questions asked. Really interesting. Some new stuff I hadn't heard before. Sorry I didn't take notes. I didn't get to actually see him till I got in line to get my book autographed. My friend Sandie couldn't make it because she had to deal with her house flooding from all the rain we'd gotten around that time, so I got her book signed. When I told him about her house he mentioned that his basement had flooded because of a burst pipe and his sister was taking care of it for him. So, interesting tid bit there. Sweet of his sister to do that for him because no one wants to deal with that! So I had two numbers. He signs two of your books first time around. So I got the two Skin Game copies signed. I brought five of his other hard backs with me to get signed. Evidently I haven't been to one of his signings in a while. :P I asked the lady if there would be a second signing and she said maybe, but it would only be two books. Hm. But I have two numbers. I had been chatting with a couple of young ladies there and they convinced me that since I had two numbers I should be able to get four of my books signed and one of them offered to get the fifth book signed as she only had one extra book. The lady at the book store almost didn't let me do it and to be honest I felt kind of bad because I know his hand must have been hurting by this time. But I figured if my friend had come with me she would have gotten my other two books signed for me anyway. I was there from 5pm till about 8:30pm. There were 290 something people getting autographs and I was number 181 and 182. Gah. It was totally worth it though.
(
Autograph
Collapse
)
Last, I finished another Minecraft CTM map at the end of May. If you're interested in seeing a pic of the completed monument go
Here
.
That's all.
30 May 2014 @ 09:11 pm
Comicpalooza, Jim Butcher and Gaming stuff
Things have certainly changed around here since I last popped in. I'm getting to where I think I will start posting more. Starting that off by letting everyone know that I've decided to use my my phennec lj as a gaming journal. I'll post links here to any entries I make in that journal, so you can ignore them if you want.
Comicpalooza
Last weekend I went to Comicpalooza here in Houston. It was way bigger this year than last. I don't think I ever mentioned that I went last year when they had all the Battlestar Galactica people there. We saw Mary McDonnell and Edward James Olmos in a panel and in another panel we say Nicki clyne and a couple other ladies who I can't remember right now. We saw Patrick Stewart in the autograph area and his line was really long. I felt so sorry for Tahmoh because he was sitting at his autograph booth all by himself and no one was lined up to get his autograph. Awkward.
Anyway, that was last year. This year was kind of a mess, but I'm hoping they will learn from their mistakes and that the convention will continue to improve because it is so convenient for me. I caught the last ten minutes of the Buffy panel (James marsters was there, Yay!) because I had to wait in line for over an hour to pick up a crappy wrist band that I had purchased ahead of time online. My friend Sandie missed her first panel for the same reason. She was in line for and hour and a half. I decided not to go to the S.H.I.E.L.D panel in order to walk around the vending area, which was way better and bigger than last year. Huge con mistake number two: I was waiting for the Tricia Helfer panel that was scheduled for 5pm. Finally asked someone because no one was lining up and found out that they had moved it to another room and time, which was at 3pm. So I missed that because I was in vending. I was annoyed with the goofs, but I still have hope that they will improve. The convention was four days, but I only went the one day that was Saturday.
Jim Butcher
Tomorrow afternoon I'm heading over to Murder by the Book in Houston to the Jim Butcher signing. I have some of his other books that I haven't had autographed and I hope they will et me get those autographed as well.
I am so far behind on fangirl stuff. Way behind on all my TV shows. One day I will catch up. :)
Why am I behind? Because of my gaming habit. lol. It's all about the interactive aspect and playing with friends online. So much fun.
Waking Up by Vechs for Andi Buchanan
Thanks for reading.
08 April 2014 @ 03:30 am
Falling Water build in Minecraft
Tour of amazing Minecraft build. Frank Lloyd Wright's famous Falling Water.



About Falling Water


01 April 2014 @ 06:38 pm
Minecraft - Game of Thrones launcher
Minecraft's April Fool's joke this year was to replace all the in game sounds with someone talking instead of a sound. So you walk over stone and instead of foot steps your hear stone stone stone stone etc. Digging is dig dig dig dig. Opening and closing a door is someone saying open and close. You get the idea. Funny and annoying all at the same time.

The launcher is...well watch the video and you'll see.



Happy April Fools Day everyone. :)
22 March 2014 @ 12:02 am
Minecraft
Wanted to share an article about my current favorite game. :)
Source -
Minecraft dev Mojang made £200m last year
~~~~~~~~~~~~~~~~~~~~~~~~~
Minecraft maker Mojang raked in over 2 billion Swedish kronor (£197m) in 2013, the company has revealed.
1
Of that, 816m kronor was profit (£77.3m) and almost the same amount (£77.8m) went directly to a separate company owned by Minecraft creator Marcus "notch" Persson in licensing fees for the game.
Unsurprisingly, Minecraft accounted for the vast majority of Mojang's revenue, The Wall Street Journal reported, with about 38 per cent earned from the game's PC version, 30 per cent from its lucrative console offspring and 25 per cent from the mobile version.
Mojang still employs just 36 people - Minecraft console work is undertaken externally, by Scottish-based 4J Studios.
The company is also working on its tactical CCG Scrolls and the continuing roll-out of its premium multiplayer servers offer Minecraft Realms.
"Usually with games, you would start to expect a decline after the first year since launch," Mojang exec Carl Manneh said. "That's never really happened for us.
"Financially speaking, we have no pressure whatsoever to rush into any new projects. Besides, we have no outside owners that require us to reach any particular goals."
01 January 2014 @ 02:28 am
Happy New Year
I wish everyone success with their resolutions this year if you have one. I have several. Clearing the stuff out of my house I don't need. Organizing my photos. And a few personal ones.

Have a wonderful year!
28 November 2013 @ 04:53 am
Happy Thanksgiving
I hope everyone has a safe Thanksgiving. We are having a small Thanksgiving dinner at my Mom's house. Everyone has kind of split off to do their own thing this year. And my husband is working. It will be nice though and my Mom won't have to worry about a big crowd. :)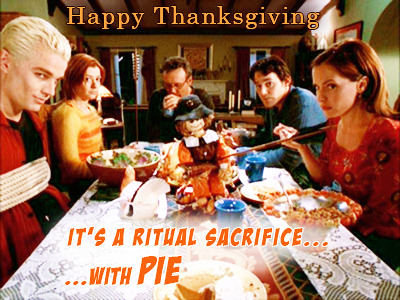 I miss you all!
04 October 2013 @ 02:00 pm
Sims 4 in 2014
22 July 2013 @ 04:00 pm
Hell Yeah!
This right here makes me wish I'd gone to Comic-Con.



Yes, I pop in just to say that because I know you will all understand.

:)
20 May 2013 @ 01:51 pm
Let's Play
I'm not doing very well on keeping up with LJ these days. I've really gotten hooked on social gaming (multiplayer) lately and it takes up most of my free time. I still play Call of Duty multiplayer with my GS group on my PS3 ocassionally. And I play Guild Wars2 every now and then. But since I got on the Minecraft server with the GS group I've been spending a lot of time there. I also am renting a Minecraft server for my daughter and I so we can play together. On the GS group Multiplayer we have been doing some challenge maps which are so much fun. We are between challenge maps right now, but I am chomping at the bit to start a new one.

Here's a video the server Admin made of playing on one of the maps. My Minecraft name is Phennec. I'm a noob at Minecraft so a lot of the time I don't know what the heck is going on. It's amusing.

In the first part you'll only here Kait's voice, but in the other parts you can hear all of us talking.



EDIT: I should mention that this is a map by Vechz. His 12th map called Inferno Mines. The goal is to find all the colored wool and complete the Victory Monument.

I'll post pictures of kitties and do more updating in my next entry. But I wanted to show you all my current obsession first. :)
16 April 2013 @ 05:54 pm
Skyrim
Looks like Bethesda is done with Skyrim. Wonderful game I just hope their next game works better on the PS3.
Moving to Our Next Adventure
I'm hoping their next adventure is another Fallout game, but I think it's supposed to by an Elder Scrolls MMORPG. That wouldn't be bad, but I'd prefer Fallout. We'll see. If we can explore, fight and build(I'd like to be able to build) it should be great. Regardless I think my next Elder Scrolls or Fallout game will be purchased for the PC platform.
16 April 2013 @ 01:16 pm
Boston Marathon
My heart goes out to the people injured or killed at the Boston Marathon yesterday. And to the families who lost loved ones. I started to watch the news again today, but it is just too gut wrenchingly sad. I hope they find who did this.
31 March 2013 @ 02:14 am
Happy Easter
Last time I posted was St. Patrick's Day. Sorry I haven't been on LJ much lately. I really need to do an update. But for now I want to wish everyone a Happy Easter if you celebrate and if you don't Happy Bunny Day and Happy Spring. Hopefully it's coming soon for those of you in the north.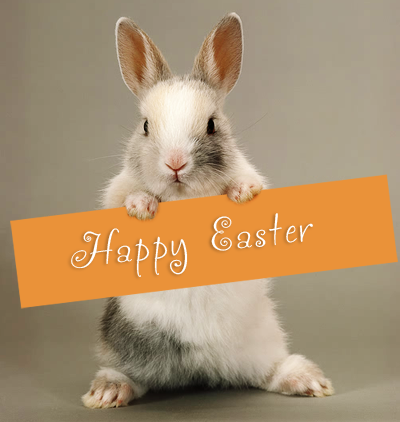 17 March 2013 @ 10:48 am
Happy St. Patick's Day
My husband and I met twenty three years ago today.

We are currently up in Kansas City visiting my husband's Mom and other family members. they say it's supposed to snow here today. Currently it is cold and drizzly outside. Maybe I'll get to see snow this year.

Hope you all have a wonderful day!
15 March 2013 @ 08:42 pm
On the Road
Quick update because I haven't posted in a while. Husband and I are in Kansas City visiting his Mom and other family members. Just for the weekend. We are going to swing by the White River in Arkansas before heading home on Tuesday.

My Daughter is in Chicago visiting a high school friend who is going to college their. She flew up with a couple other friends thankfully. So I worry less. She'll be home Sunday morning and take over animal care detail from my pet sitter.

That's about it. Oh. I am addicted to Minecraft. My daughter got me started on it about a week ago. Anyone else on my list play Minecraft?

Alright, now that is it.
27 February 2013 @ 01:28 am
Picspam - Anna Maria Island, Florida
Of all the places I've been it's the simplicity of Anna Maria Island and the color of the water and sand that makes it a favorite place.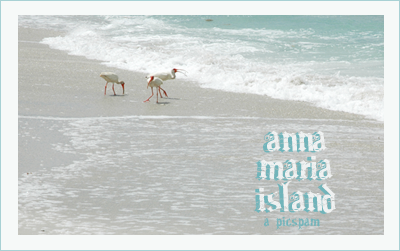 All photography is mine except three images in the first collage; the upper left image of the island and the two maps in the middle from Google.
(
Anna Maria Island, Florida - Favourite Place
Collapse
)
This picspam was made for
Challenge 2 - Favourite Place
at
pic_spammy
. Please check out the community. Comments are welcome and appreciated.
21 February 2013 @ 04:22 pm
Question for the flist
I'm hoping someone knows the answer to my question.

I used to have a software program that would convert files from jpeg to png or whatever. I used to use it to convert screencaps I'd made from bmp files into jpeg files. Anyone!

Thanks.

EDIT: Nevermind! I found it. Irfran View.
13 February 2013 @ 12:57 am
Continuum
I was going to just catch up an episode a week via the reruns on SyFy, but I need to watch all the episodes now.

I have no will power.

EDIT: The DVD for season 1 has not been released yet! Poo!